Small Space
I do not have the appropriate words for the place I'm in now.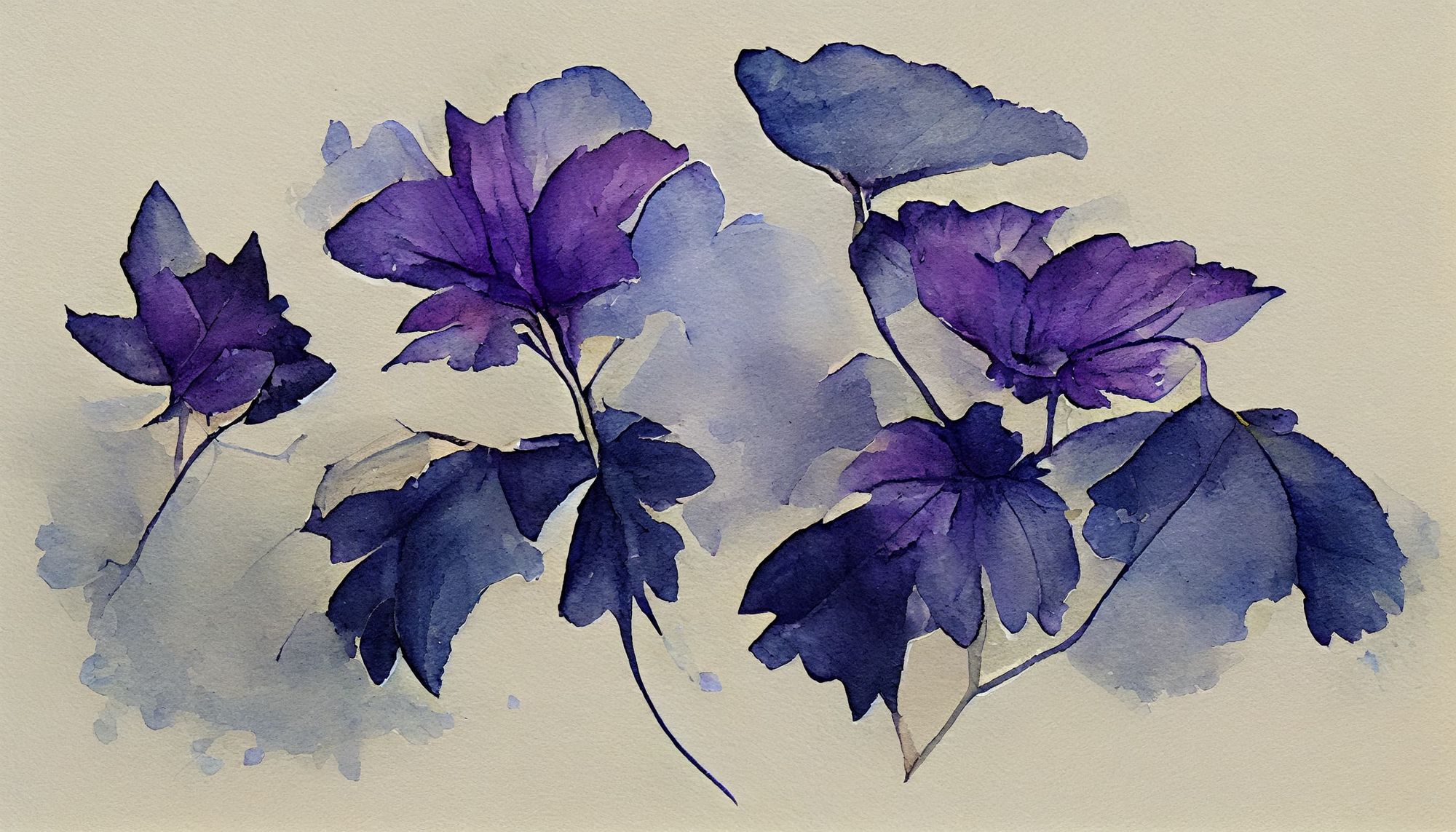 I have ordered a print on Etsy before from a merchant called DangerDust - they became known for creating huge chalk drawings at the Columbus College of Art & Design - and no one knew the artists.  The drawings would just mysteriously appear around campus.  Pretty clever way to generate a lot of interest in their artwork right before they graduated.... anyway, I happened to be perusing their Instagram account and found a most perfect print so I had to run over to Etsy and buy it.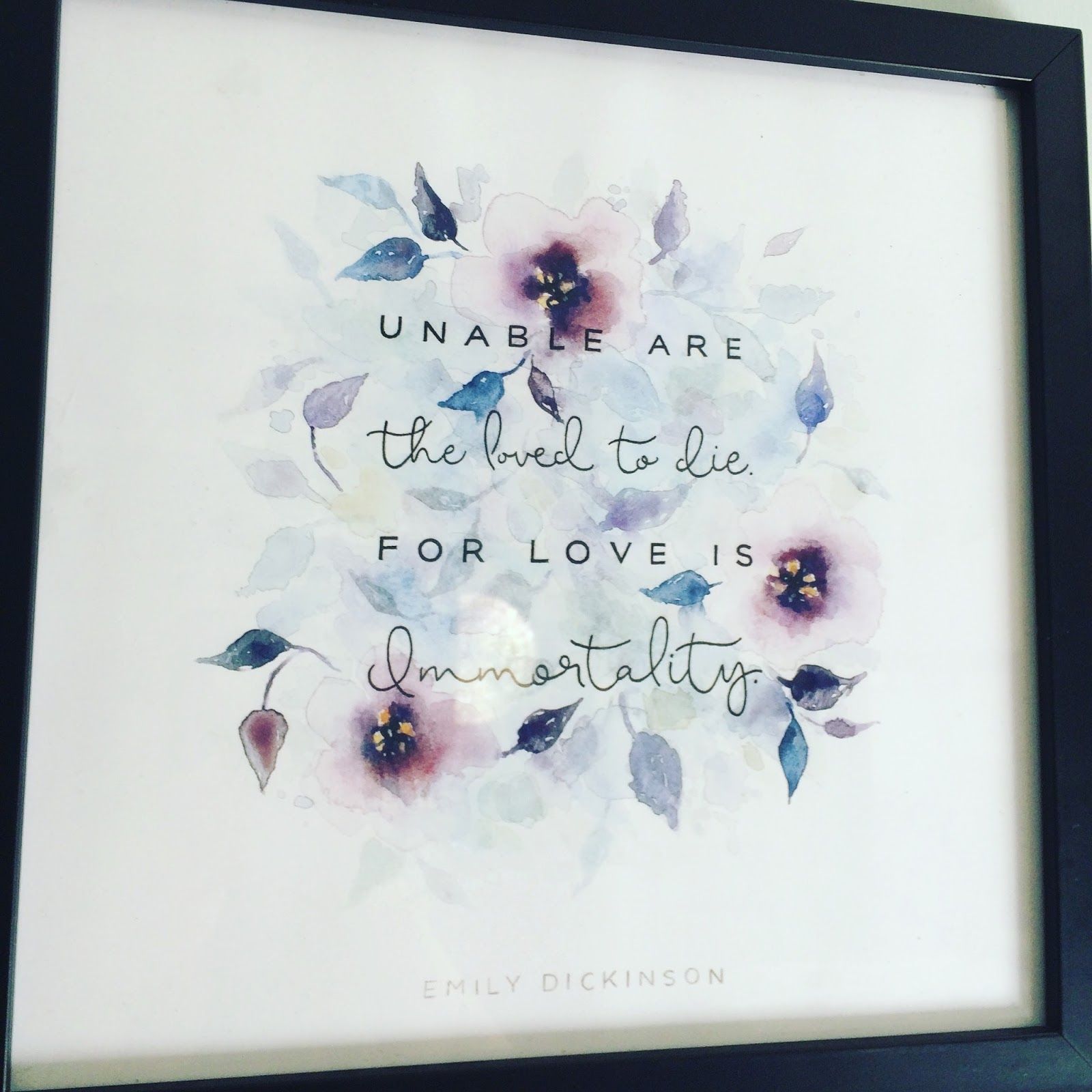 The quote says "Unable are the loved to die, for love is immortality." -Emily Dickinson.  The description of the print on their Etsy shop said "Our hope is that these small quotes make a big impact on someone in need."  And I felt that it is exactly what I needed.
The picture came rolled up in a container and delivered today, and the outside of the box was awesome.  One of the artists had hand-written on the container "Hello again Anna" and then a small picture of stick figures on the other side that said "Us leaping over the stars for your support."  It was very impressive that they took the time to do that.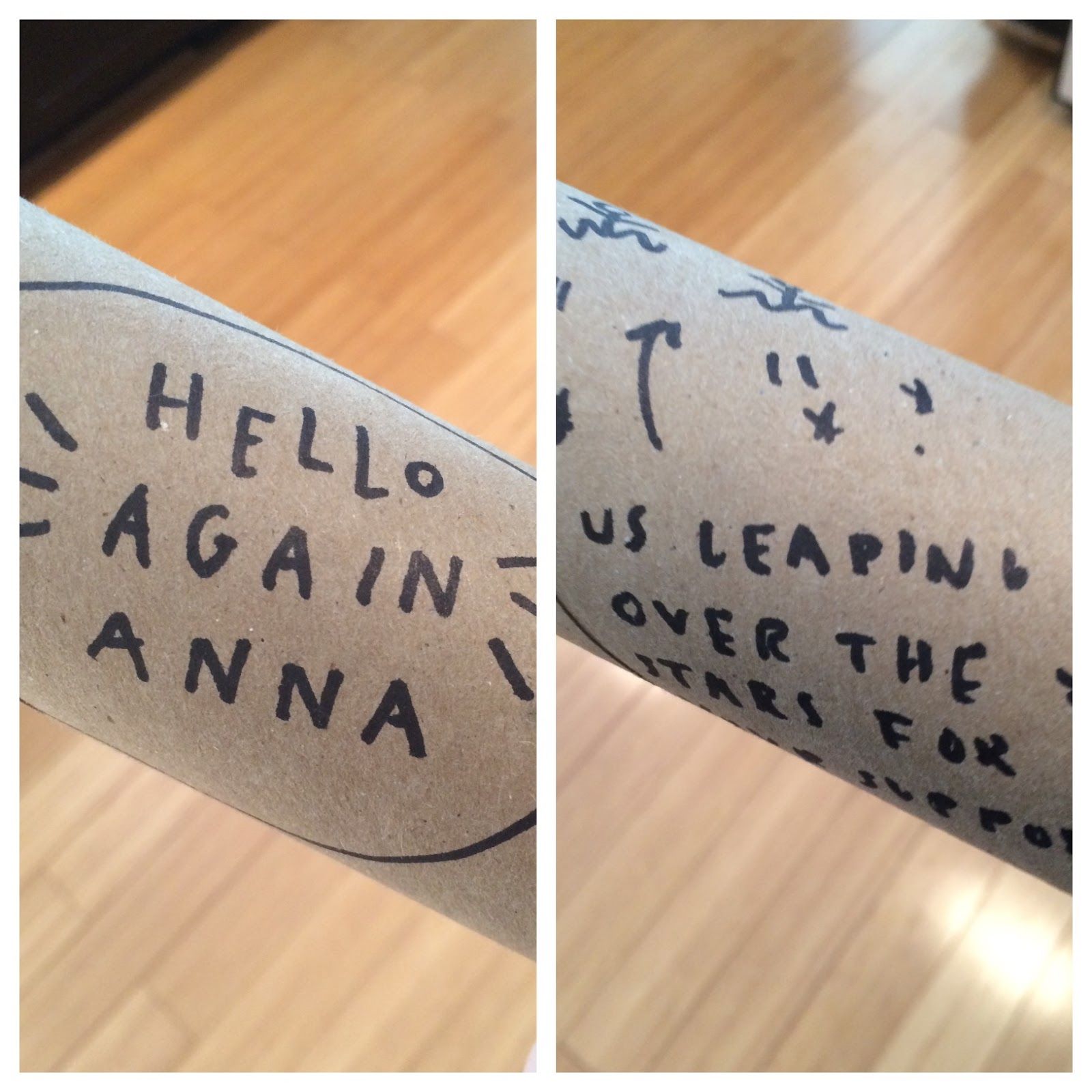 I hung it above the little spot in our bedroom that I have carved out for my baby.  I've posted a pic of it before, but I keep adding things —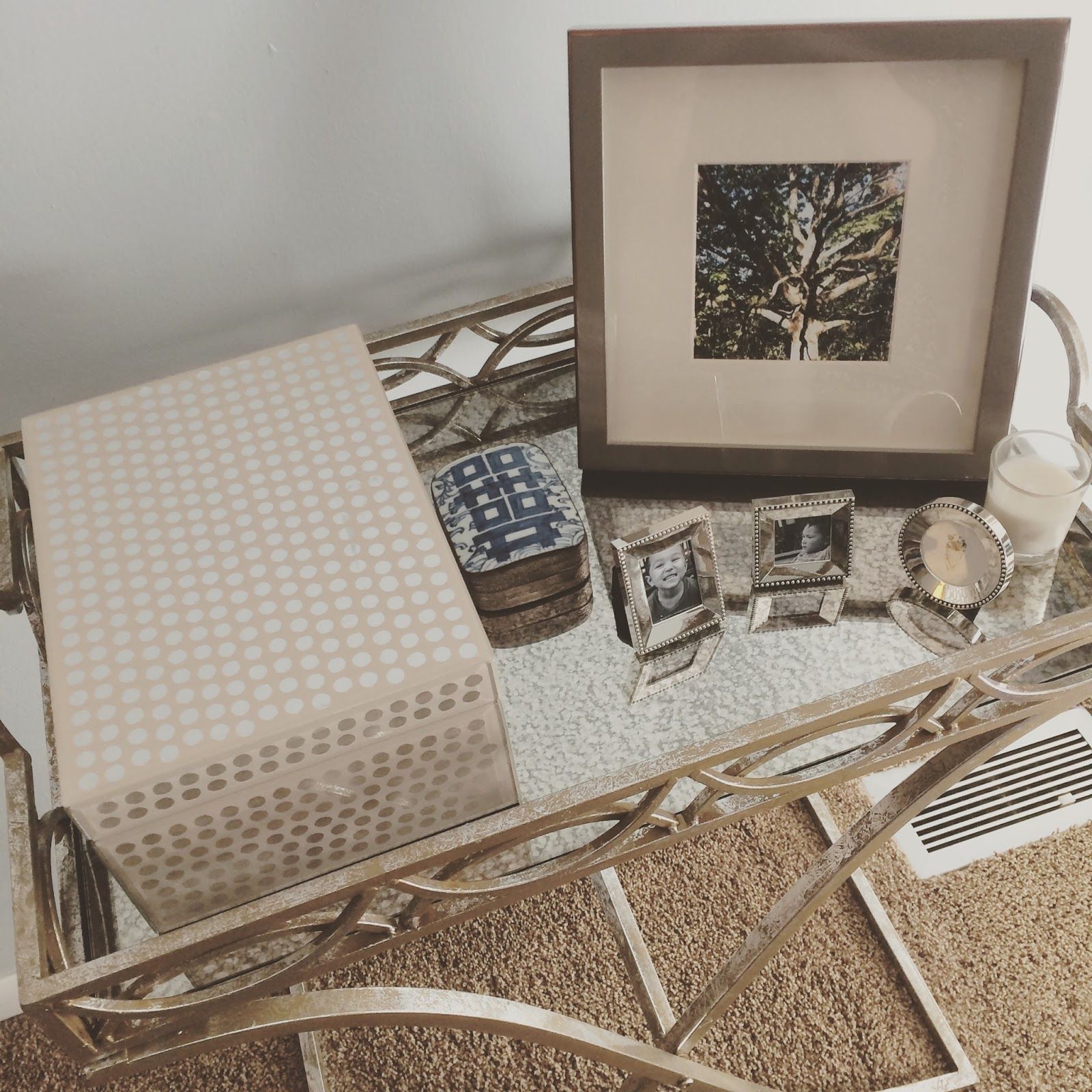 I now have the box where I've stored everything: cards, ultrasound pictures, and a few other items.  I have the tiny box where we kept her ashes and now contains the acorn from the tree where we scattered her ashes.  I had the picture of the tree printed and framed.  And my pictures of my two boys, plus her footprint.  Just now, writing about this, I had a lump in my throat, but no tears.  I'm happy I have this small space of items.
I do not have the appropriate words for the place I'm in now.  I told my therapist that my goal is to be healthy - mostly mentally healthy, so that I can be in a good place.  "Moving on" sounds so much like forgetting.  I want to be able to deal with triggers that will cause me to be unexpectedly sad.  At some point, I want to stop having nightmares about what happened.  One of my friends commented to me earlier this week that I am "radiating strength" - which was so beautiful, but I told her that I would not be where I am without strong people around me to support me.  I could not do this alone.