A Magical Day
Cheers to the next 40.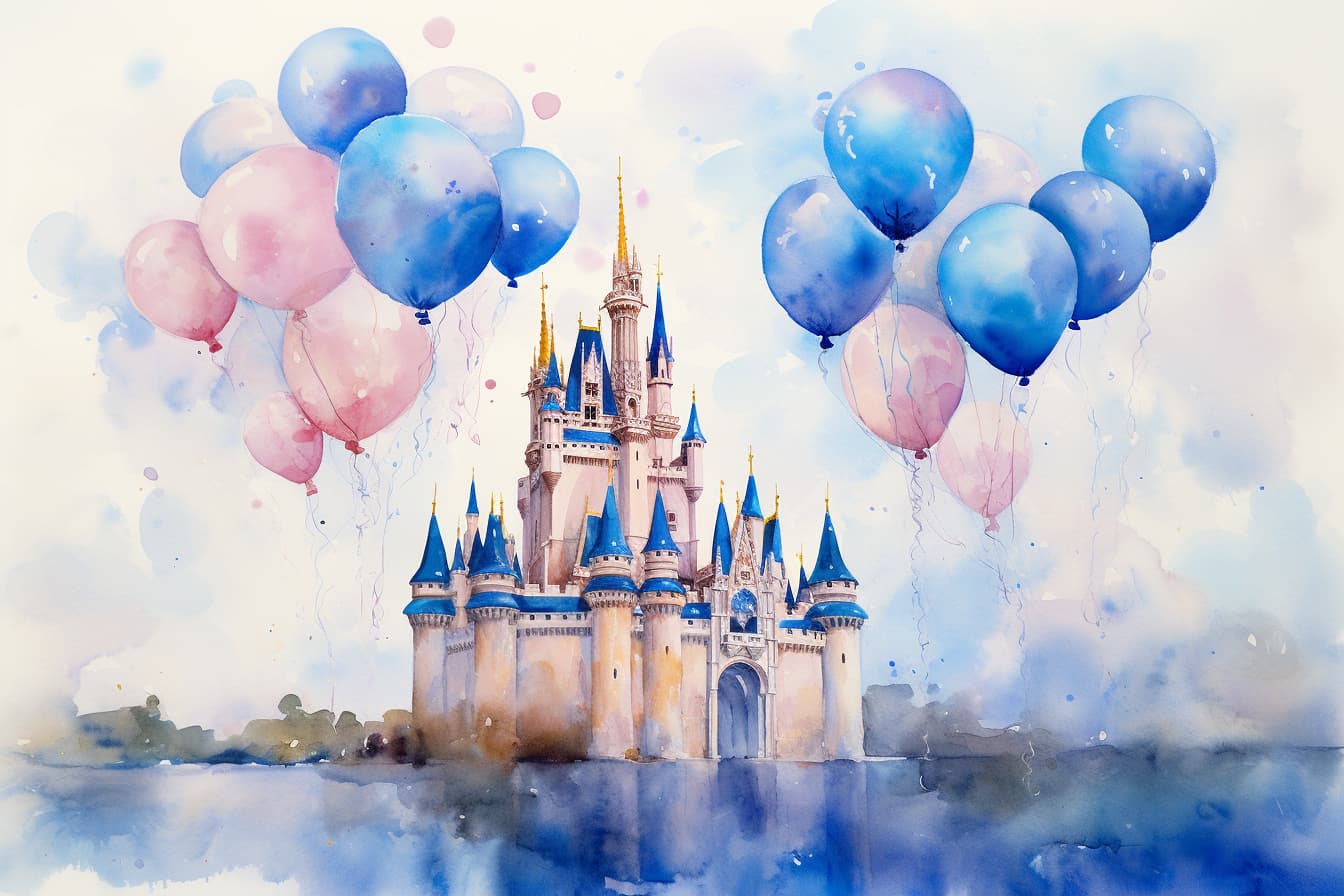 Earlier this week, I turned 40. And of all the ways I could have spent my final few days in my 30s, spending time with my family in Disney World was definitely a perfect experience.
This trip has been on our minds for literal years. When would we go? Since it's so expensive, we knew we would only go once. And with the age difference of our kids (eight years between the oldest and the youngest), timing was a bit tricky.
Then the pandemic hit and that forced us to put any plans on hold for a few years. We started to talk about it again last year and decided we had to go in 2023. Our oldest is 14 and I knew that if we missed the window of opportunity, he would no longer think it was cool to go on a trip with his family.
So we bought tickets in April and told the kids. I've been planning for months. Researching the must-do activities and making restaurant reservations. I had an entire Notion database with each day thoughtfully and carefully prepared. Each person had their own daily agenda, with my husband and I often splitting up throughout the day to cater to the interests of our kids.
As the trip grew closer, I begged my kids to wear masks to school each day, to reduce the risk that they would get sick before our trip.
Then on the Monday before our departure date, my 11-year-old fractured his elbow. He'd been running around in our backyard and slipped and fell.
I took him to urgent care that evening and then an orthopedist the next day to get a cast. I could tell he was worried that he wouldn't be able to go on the trip. I assured him that he'd be able to go, but knew it would be a lot harder logistically for him.
The night before we left, my 6-year-old spiked a low fever. She started sobbing hysterically, thinking she wouldn't be able to go. My 11-year-old came to me with tears in his eyes, also thinking she would need to stay home. But an at-home Covid test was negative. I gave her some Tylenol and figured she might just be overwhelmed with excitement. She woke up fine.
And so we left early the next morning for our week-long trip. All of my careful planning paid off. Not to say that we didn't adjust as needed, but we did almost everything we wanted to do. Unfortunately, my oldest got a migraine and missed the entire last day in the parks. But he's old enough to stay in the hotel by himself, so it wasn't too disruptive. I promised to take him on a trip in the spring, just the two of us, to see Harry Potter World that he missed.
On the last day of our trip, it was my birthday. Disney had given me a birthday button upon arrival so the employees ("cast members") had been wishing me happy birthday for days.
The actual day didn't feel particularly special though because the entire week had been so special. It was truly a magical experience. Everything I could have wanted for the trip.
And perhaps the best part (for me) was getting a Disney PhotoPass. Disney photographers took pictures of us around the parks. As a mom, so often I'm the one taking the photos and I'm never in the photos. Or we'll switch and every photo only has 4/5 of the family. Or we stand around and try to find someone nice to take our picture.
In the two days we've been home, I've gone through more than 1,200 photos. Whittled them down to about 300 and arranged them in an album on Shutterfly. I can't wait for it to arrive.
I thought turning 40 would be a somber experience. A reminder that I'm getting older.
It was anything but that. I don't feel older at all. I'm so happy with my journey as a freelance writer and couldn't be prouder of my family.
Cheers to the next 40.